Real-time handover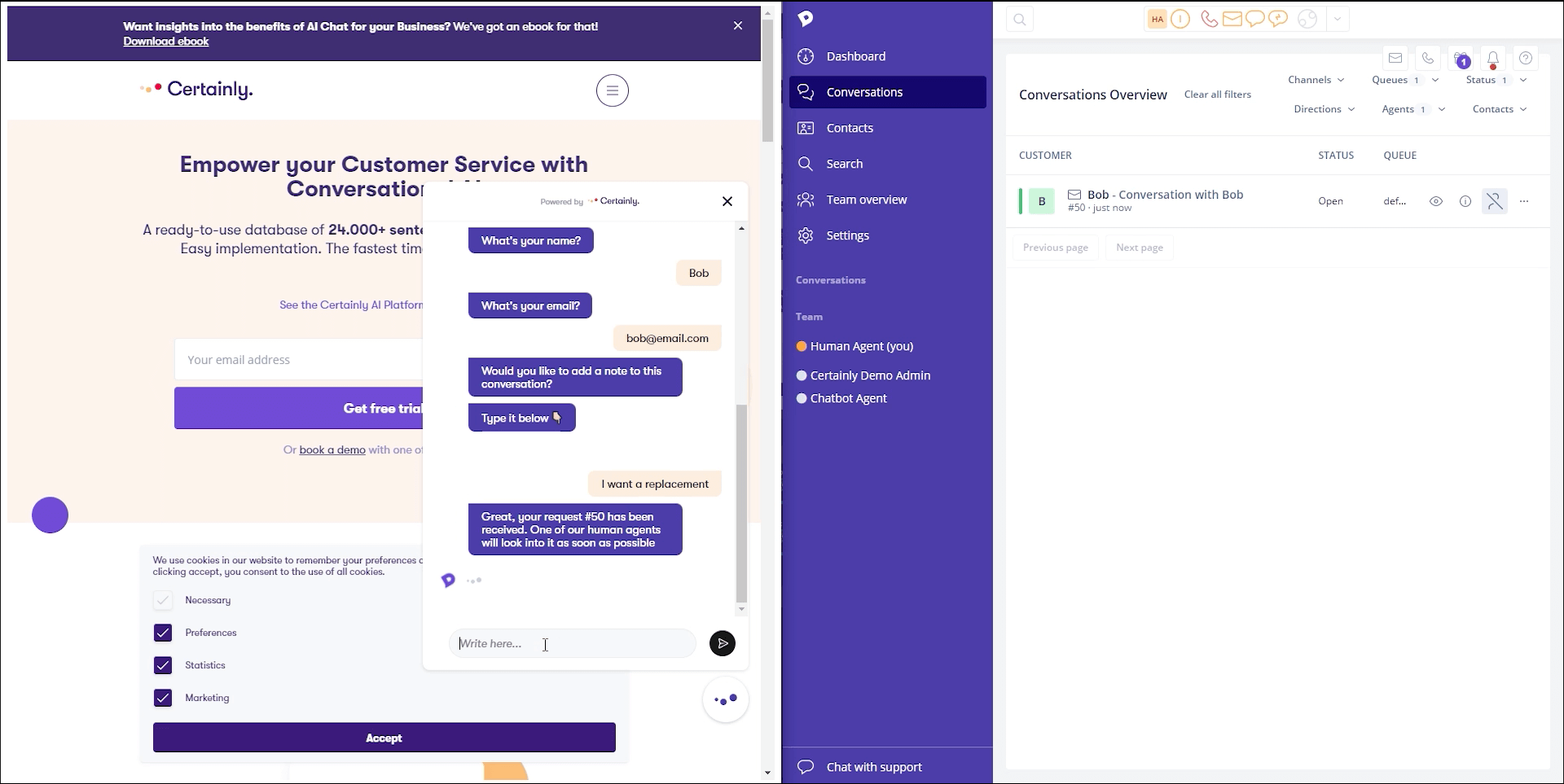 Dixa is a conversational customer engagement platform designed for customer-centric team
Dixa's mission is to create friendships between businesses and their customers by giving your agents the solution they have been looking for. With Dixa, you can deliver fast, efficient, and effective customer service.
Dixa is built on an agile and open technology architecture, allowing it to integrate with all of your existing technology solutions.
Whatever method your customers choose to contact your company, Dixa's intelligent routing, presence, and workflow capabilities will allow agents to quickly retrieve information, engage in conversation, resolve problems, and deliver exceptional customer service.
That's why Dixa is the Customer Friendship platform.
Ready to change the conversation? Certainly.
Connect in just three easy steps
In only three steps, you can link your chatbot to Dixa and create next-level customer experience with our integrations.
1
Grab your Dixa Widget integration and API token
2
Configure your Certainly chatbot
3
Deploy the solution on your site
Full instructions here